One Digital
A champion approach to digital inclusion
One Digital was a UK-wide digital inclusion programme developed by a collaborative partnership between Age UK, Citizens Online, Clarion Futures (part of Clarion Housing Group), Digital Unite and Scottish Council of Voluntary Organisations (SCVO).
The programme ran from 2015-2020 and was funded by the National Lottery Community Fund to deliver digital skills training, through Digital Champions and share learning and best practice. Digital Champions are trusted people (staff and volunteers) who receive training to pass on digital skills in an informal, but safe and effective way.
A network of Digital Champions provided personalised and ongoing support to help people in their communities learn new digital skills and benefit from being online. The programme engaged with over 3,900 organisations, recruited over 4,700 Digital Champions and supported over 61,000 people to learn new digital skills.
Key highlights from five years of the One Digital programme:
The Digital Champion model was the centrepiece of One Digital and this approach proved to be a clear success.
The model naturally led to personalised support being offered which was beneficial for both the Digital Champions and learners. This adaptable approach to digital inclusion, through understanding the motivations of the Digital Champion and learner, was crucial for a successful outcome.
By its very nature, the model is inclusive and can have a wide reach within communities as Digital Champions are welcomed from all walks of life with different areas of expertise. The model also supports sustainability as Digital Champions remain within their communities and use the skills they have learnt to promote digital inclusion, whether this be informally with their family and neighbours or through a more formal set up.
Having the opportunity to work alongside other organisations, discuss learning and share best practice in relation to Digital Champions and Digital Inclusion more broadly was one of the great benefits of this programme. Below we have noted the key learning points from the programme and, where possible, have included links to evidence from our independent evaluation reports. Click on each button to find out more about the key things we learnt in each area.
There is a cost to participate in a partnership or collaboration – at partner level – in sharing knowledge and time and expertise
Funding for output/ outcomes can be an effective recruitment model
Sustainability is compromised by funding ending
Implementing the Digital Champion model demands continuous organisational resource beyond the initial project setup. Even models focused on volunteer Digital Champions require time and money, due to cost of volunteer management
Having a forum to discuss learning and share best practice in relation to Digital Inclusion is something the One Digital partners would like to see continue in the future. There is huge value in having this opportunity to discuss relevant issues, share successes and problem solve together. In the absence of any specific resourcing for this, an informal "Digital Skills Working Group" meets as and when possible to discuss Digital Inclusion. If your organisation would like to join this Group please email Alison Ingram.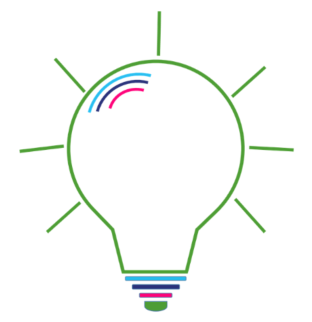 Knowledge Hub
The One Digital Knowledge Hub is a treasure trove of information
and resources to help you set up a digital inclusion project
using Digital Champions.