Sustaining digital skills support
There are three key factors in sustaining a digital skills project – social, environmental and economic.
This can be easily visualised using the Three Pillars of Sustainability model.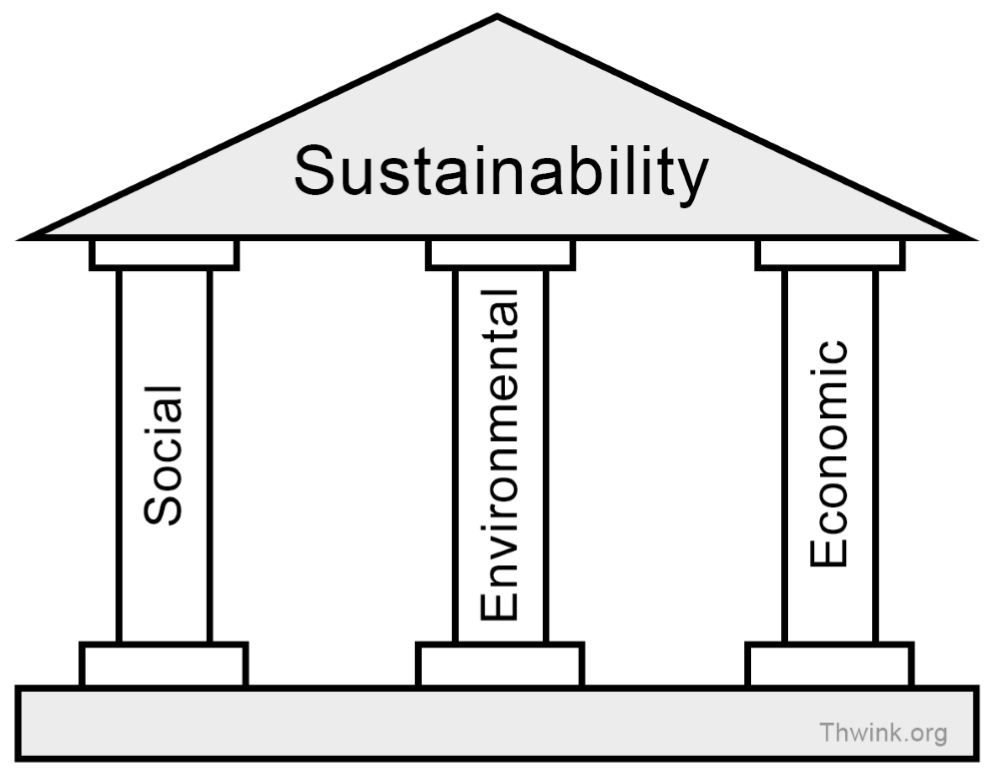 You can use this model to map out your own project.
For example, here is a Three Pillars of Sustainability model populated with the information you may need to consider.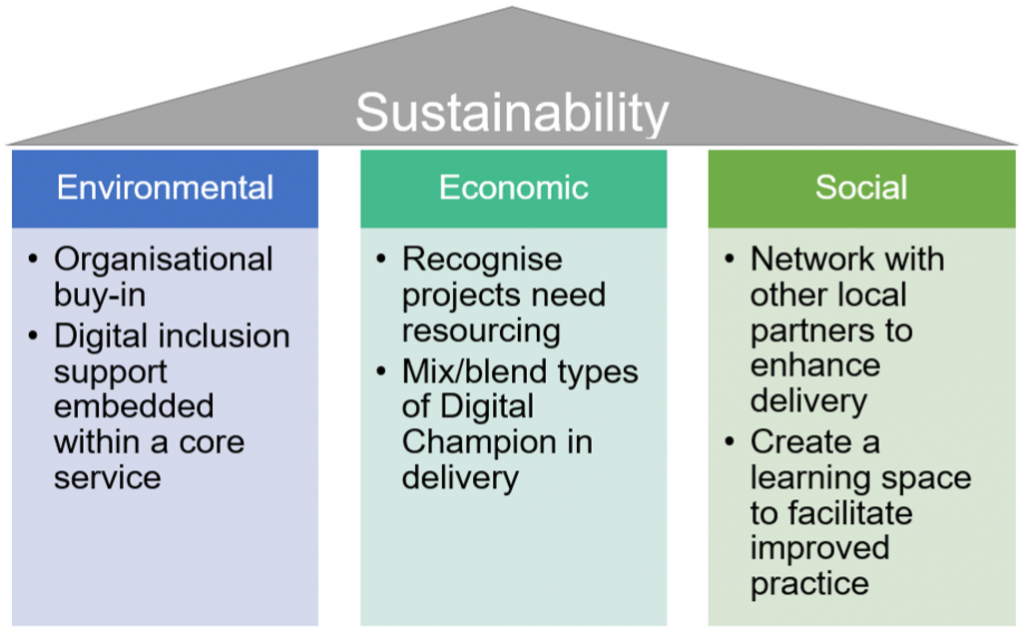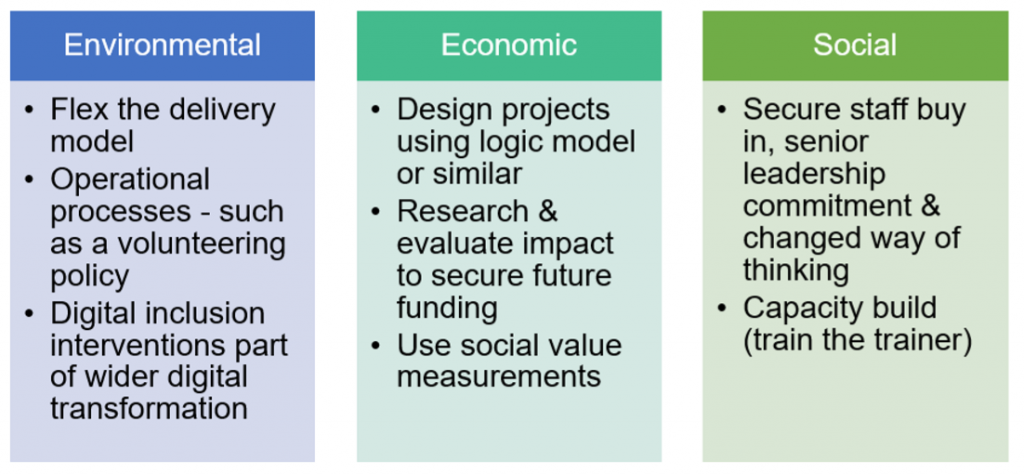 Further reading
We held a best practice event on Embedding & Sustaining Digital Champion support. One of the workshops focused on this Three Pillars of Sustainability model. Delegates discussed their own digital skills projects and mapped them onto the pillars.
We also asked the One Digital partners what steps they have taken to sustain their Digital Champion projects,  Here's a snapshot of some of the tools in use to support and develop successful projects.