What is a Digital Champion? Who can be a Digital Champion?
Millions of people have never used the internet.
So anyone who is online already can be a Digital Champion! It can be as simple as showing someone how to use Google.
This video explains more about how a Digital Champion programme can work and what Digital Champions and their learners get from it.
---
Characteristics and attributes of Digital Champions
In general Digital Champions are:
Motivated to help others
Good communicators
Active listeners
Patient
Trustworthy
Happy to learn and keep up-to-date themselves
Keen to promote the benefits of having digital skills
Benefits to being a Digital Champion?
Being a Digital Champion means helping people, so is very rewarding.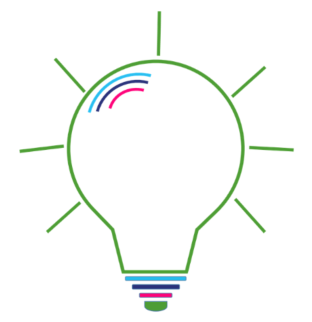 "I get a huge lift from helping people to achieve those lightbulb moments when they suddenly realise that they understand something that was previously a mystery to them"
Quote from Jeff, an independent Digital Champion
Being a Digital Champion is an exciting opportunity to meet new people and develop your own skills.
"I've learnt to communicate with people from different age groups, cultures and backgrounds."

Quote from Maureen, Digital Champion at The Observatory Digital Inclusion Hub
Skills and knowledge of Digital Champions
The skills and knowledge required will be dependant on the learners being supported.
Some learners have no Essential Digital Skills.
"It was an alien concept to me but with the Champions help I've come on tremendously"

Quote from Winifred, digital learner at Firefit IT hub
"Sometimes they happily acquire very simple learning such as knowing that the iPad has sound!"

Quote from Shirley, Digital Champion with Age UK
Some learners can use one type of device but not another
"I've learnt that people have different needs. Some people can operate their mobile but not switch on their computer"

quote from Noor, Digital Champion with Sanctuary Digital Inclusion Hub
Other learners may need to develop specific new Digital Skills such as job searching online.
"At first, I was worried, but now I know what to do. I can find my CV online any time and I can check Google Maps to see how far [the] new job is from my home."

Quote from Natalie, digital learner at The Lido Centre, West Ealing
Key skills which are useful for Digital Champions to develop are:
A knowledge and understanding of the barriers to people being online and how to overcome them
How to help people with access questions
Taking training courses in helping people to develop their Essential Digital Skills
A commitment to sharing and recording information about the progress of learners
An understanding of relevant policies and procedures, especially Online Safety
Time commitment and support for Digital Champions
Being a Digital Champion does not involve set hours. Each Digital Champion can choose when they would like to start and how much time they would like to commit.
There is a variety of training available to give Digital Champions more confidence.
"The Digital Champion training made me aware that I actually do have more knowledge than I originally thought."

Quote from a Digital Champion at Linstone Housing
"The bite-sized accessibility courses were particularly helpful – topics such as memory loss, visual Impairments and learners with a physical disability or dexterity issue"

Quote from Bruno, an independent Digital Champion
Digital Champion models
The One Digital partnership has worked with a range of different digital inclusion projects across the UK. These Digital Champion models have been developed to best meet the needs of the wide variety of learners who have been supported. The models are flexible, so can be blended or adapted to best fit your organisation.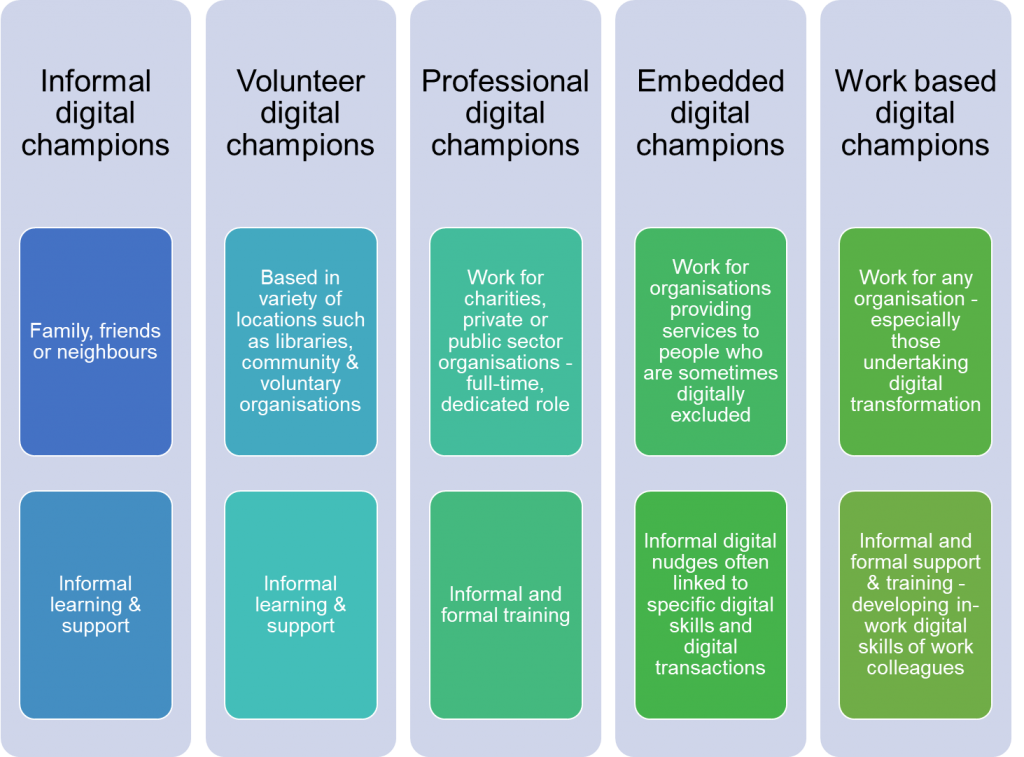 Find out more about these Digital Champion models in our Knowledge Hub