Embedding essential digital skills support into an organisation
There are seven key factors which contribute to successfully embedding Essential Digital Skills support into an organisation.
These are shown in our "embeddedness circle".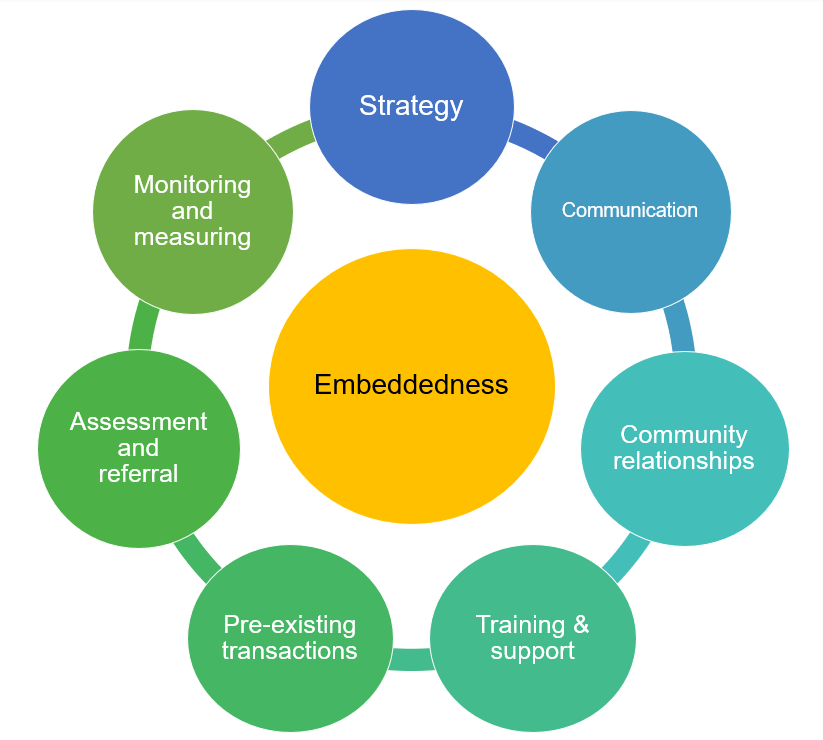 ---
Let's look at each of the factors in the embeddedness circle in more detail:


---


---


---


---


---


---


---
This model of seven key factors of Embeddedness was identified during independent Case Study research. This was conducted with four thriving One Digital projects who each told us about their success: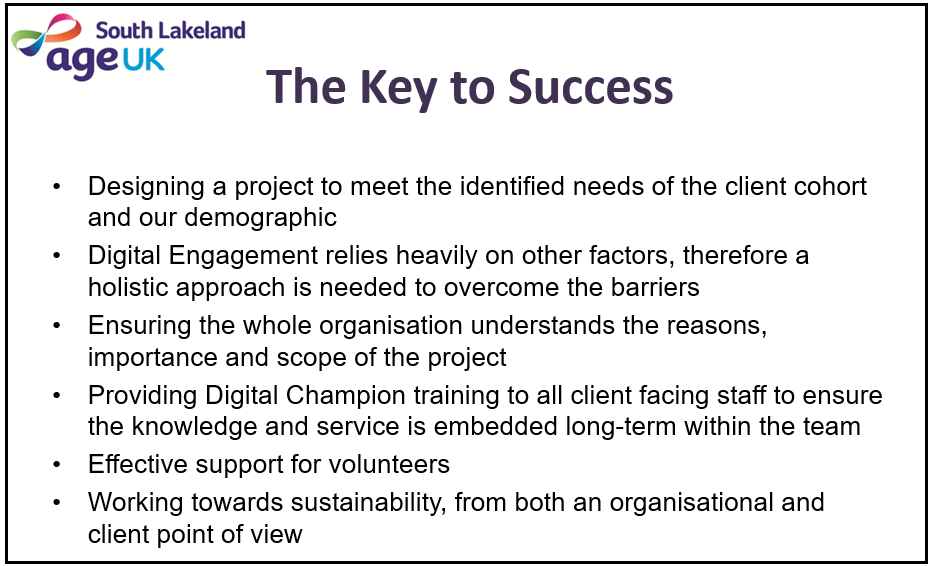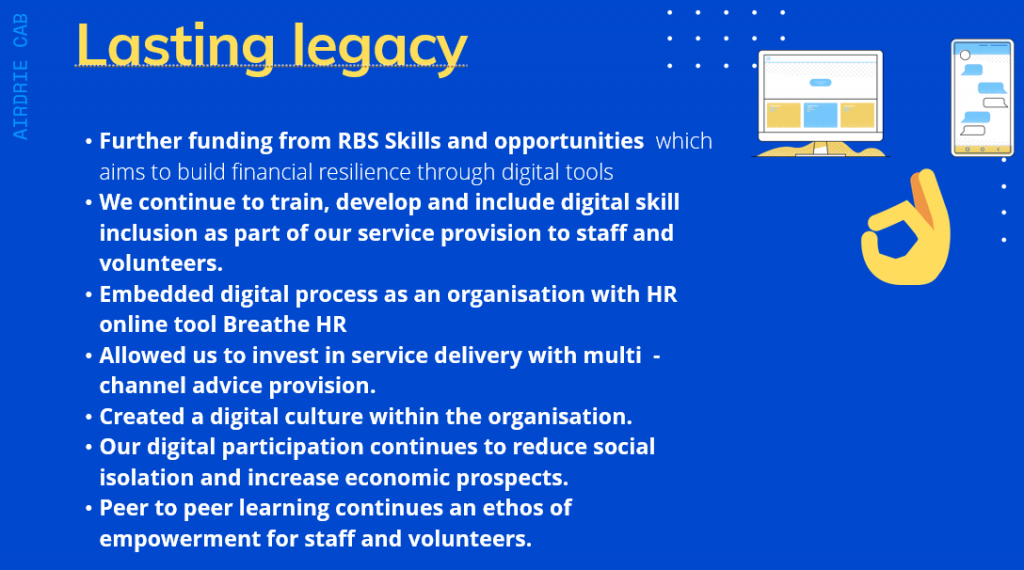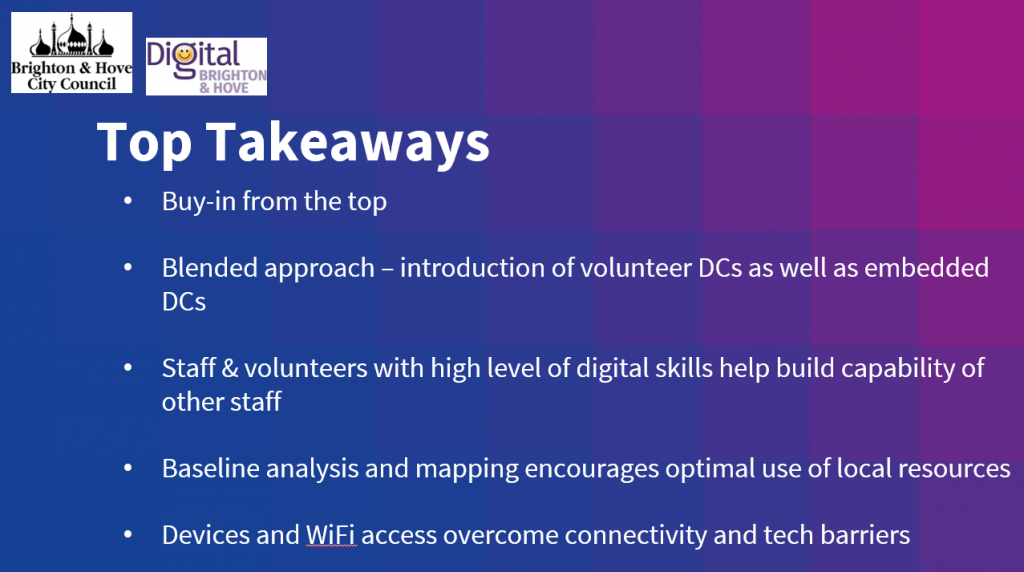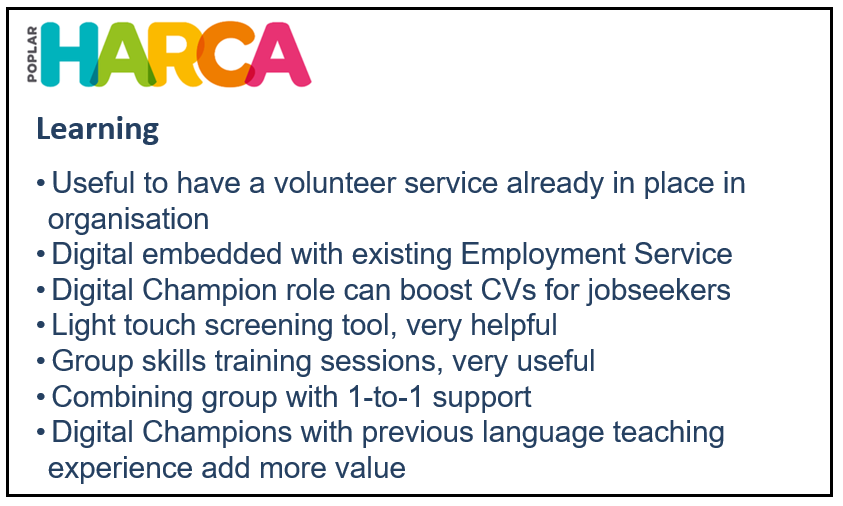 Further reading
The full Case Study research, conducted by Sara Dunn Associates, includes in-depth case studies with each of these four One Digital projects. The research also details solutions and resources should barriers arise achieving these seven key factors of Embeddedness.
Following publication of the Case Study research we invited the four projects to present their project learning at an event where delegates discussed the case studies and how to apply them to their own organisations. The presentations from the event include extra detail and information.
We have also published informal case studies on embedded Digital Champions