Why does digital inclusion matter?
More and more services in our country are moving to online only and some people are being left behind and becoming excluded.
Digital inclusion is directly linked to wellbeing, as shown by Carnegie UK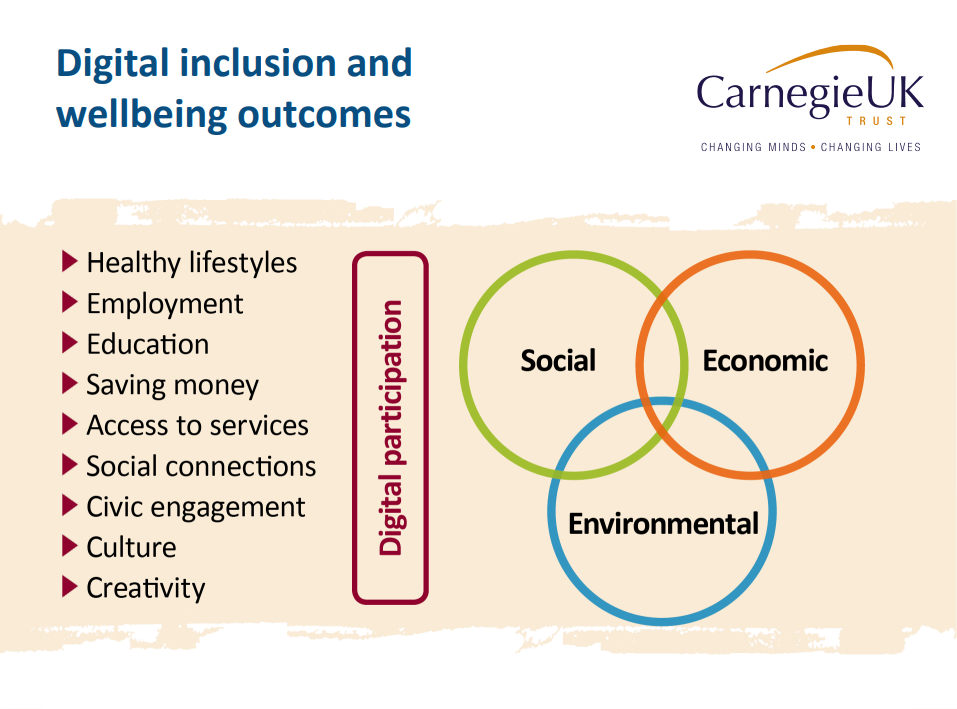 Here is a video about why digital inclusion is so important and what the barriers are for certain groups of people.
---
Everyone gains from Digital Inclusion projects!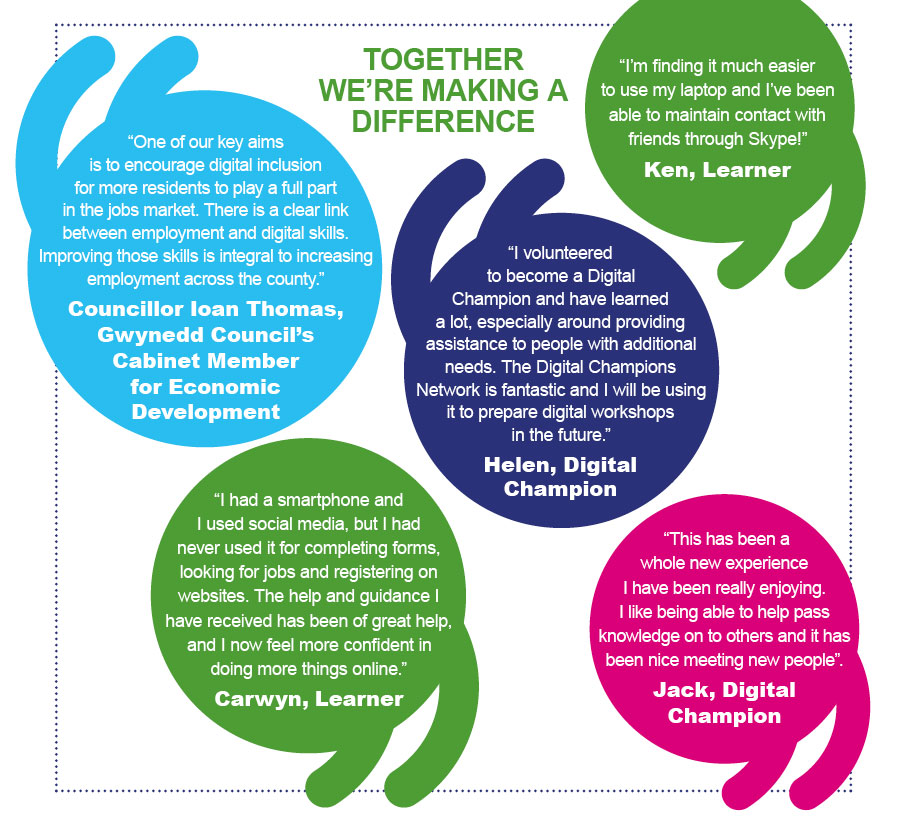 ---
Here is a video interviewing several learners about what they have gained from learning new digital skills.
---
Here's a more in-depth video with one learner, Tracey Binnie, talking about what she has learned and the impact it has had on her.
---
However, there are three main barriers to Digital Inclusion and participation which projects must try to overcome.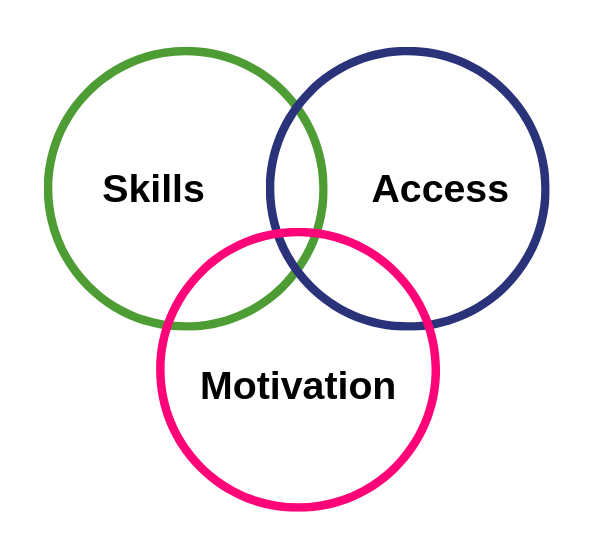 The work of the One Digital partnership has shown that the best way to overcome these barriers is by using Digital Champions.