How to set up a Digital Champion project
Before embarking on a project involving Digital Champions it is good to think about how you want to focus and build an effective project. The following sections are designed to help you do this.
Your project focus
What is the scope of your project and what are you aiming to deliver?
Who will you be working with or supporting to develop their digital skills?
Are there any priority groups you want to work with?
How will your gather information about their digital skills needs and better understand how your organisation is best placed to support their learning?
Your project model
Which Digital Champion model would work for your organisation?
Take a look at our different types, or models, of Digital Champion.
Every new project is unique and these models will be a helpful guide as you develop what works for your project and learners.
Buy in from your organisation
How does your project fit into your organisation's wider digital strategy?
Who are the key teams you want to be involved?
How will you communicate with them and involve them in your project?
Who are the staff or volunteers in your organisation who can support you to make your project a success?
How will you embed digital skills support into their roles and activities?
What other stakeholders and external partners will you need to work with to successfully develop your project?
Practical stuff
Lots of practical stuff is needed to set up a new project.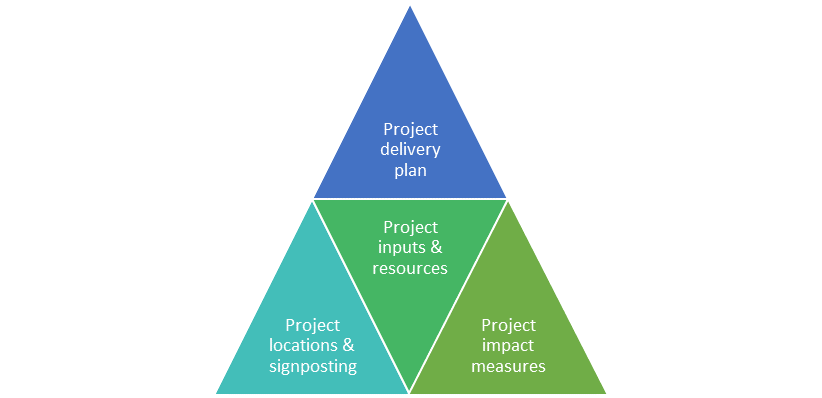 A clear project plan will help to keep your project on track.
Project inputs and resources will need agreeing – including training your Digital Champions.
What equipment you will need to deliver digital skills support?
Your learners
When setting up a project its good practice to consider whether anything is being put in place that might act as a barrier for a particular group of learners.
The most successful projects include learners in their design stage, including testing the support offered and the learning materials developed. This co-design is particularly important when your learners have additional support needs.
The pace of learning and repeating learning is critical to ensure that people remain online and don't lapse back into being non-users.
Methods of delivery
Group support can work very well, and can reach more people at once.
"Sometimes people in the group know the answer and help one another"

quote from Shirley, Digital Champion with Age UK
Group support works best when it is flexible. However some learners will require individual 1-1 support.
1-1 support is very effective. It is flexible and can be easily tailored to individual learners. However, it is also most time-consuming for your digital champions.
Peer to peer support is particularly effective for learners who need learning to be regularly reinforced, or who may find the learning harder to access and retain (e.g. support for learners with learning disabilities, memory problems, or where English is not their first language).
"Digital by stealth" is a way to improve digital skills without actually talking about "digital" and can be very effective to motivate learners. For example providing very practical sessions like how to use a camera phone and upload a photo; or how to speak to your family on Skype.
Location
Do you need to map local need?
How you are going to encourage learners to get involved?
Do you have the additional challenges of working in a rural area?
You will need to select suitable locations for your project – preferably close to your learners. Informal learning environments, like existing community hubs, can encourage learners to attend.
Measuring outcomes and impact
It's good to think about how you will measure the impact of your project from an early stage. You should also plan early on about how to make your project sustainable, especially if it initially relies on funding.
Find more detailed information on specific topics in our Knowledge Hub.