Recruitment, training and support for Digital Champions
Training Digital Champions
Training can be online, one to one, face to face or group based training – or a mixture of methods. One Digital partners use the Digital Champions Network provided by Digital Unite for training Digital Champions.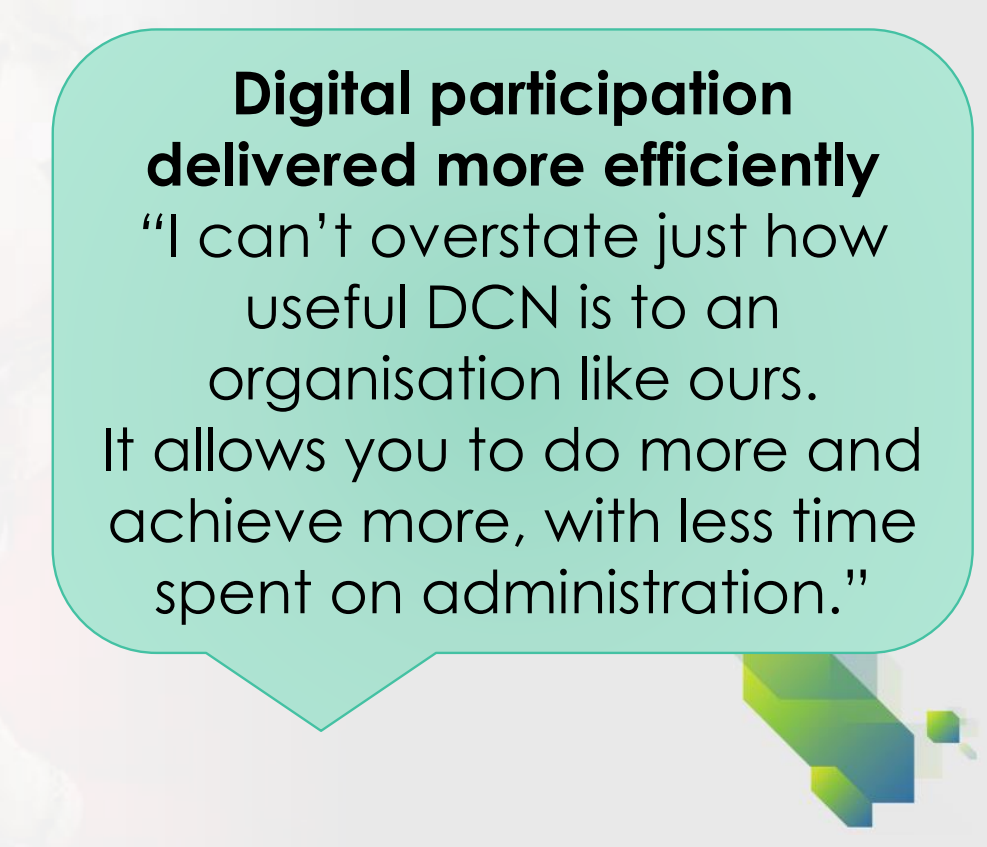 The Network offers a wide range of core training, which all Digital Champions are encouraged to complete, and specialist training for working with specific types of learners.
"The online training on the Digital Champions Network is an extremely useful aid for those Digital Champions wishing to increase their own knowledge and skills. I found that the information regarding visual impairment and accessibility needs most useful and highly informative."

John Thompson, Best Volunteer Digital Champion 2019
It is vital that Digital Champions understand role boundaries when working with learners, so that the Champion is able to avoid 'role creep' in which they begin to provide support other than digital learning. Boundaries are especially important when working with vulnerable learners.
One Digital take a person-centred approach to building Basic Digital Skills. Flexibility in approach and learner-led training is key to success in motivating and helping people have the confidence and skills to be online.
"I've learnt that people have different needs. Some people can operate their mobile but not switch on their computer"

Noor, Volunteer Digital Champion at Sanctuary Digital Inclusion Hub
Digital Champion training needs to be varied and specific to reflect the needs of the specific project/learners.
"I've learnt to communicate with people from different age groups, cultures and backgrounds."

Maureen, Volunteer Digital Champion at The Observatory Digital Inclusion Hub
Training should include an opportunity for the Champions to think actively about the barriers and challenges for the particular group of learners they will work with, considering their individual needs and how their disabilities may affect the support that is needed.
Digital Champions providing very practical demonstrations of tech and how to use it can motivate people to learn more, e.g. how to use a camera phone and upload a photo.
Digital Champions need to be clear about how to support learners with online safety and security. Some of the priority areas would be: use of password vaults; service user privacy and how to maintain it; how to avoid online scams and privacy risks.
Rewarding and incentivising training and involvement
Providing certificates is an essential motivator especially for volunteer Digital Champions. The Digital Champions Network provides Mozilla Open Badges for all course completions.
One Digital projects have also recognised that informal peer supported learning and support can be helpful. Digital motivators – people who encourage Digital Champions in their roles are being used by many projects.
Mentoring and support
Support for Digital Champions is integral to One Digital projects across the UK. This can be through access to the community pin-board and forums on the Digital Champions Network. For some projects there are Professional Digital Champions who offer regular support to volunteers. Mentoring of new projects involving Digital Champions is also a valuable tool for starting work and is offered either directly to each project or through partnership and networking events.
Digital Champion recruitment
There are a variety of methods of recruiting champions depending on the role. These include:
Websites – organisational and job boards such as Indeed, Goodmoves or Charity Job, Do IT
Newsletters;
Local advertising and publicity for volunteer Digital Champion project work;
Through local digital inclusion network partners;
For embedded champions becoming a Champion can be either voluntary or a direct part of a job role. Sometimes a member of staff (digital motivator) will recruit the Digital Champions from their staff team.
Becoming a digital champion
If you are interested in volunteering or working as a digital champion, you can do so through our partners