Employment Champions: Working with Clarion Futures' Jobs & Training Team
The Lido Centre, based in the heart of the West Ealing community in London assists local residents with a wide range of things, for example, setting up Tenants' Associations; applying for funding to support community projects; summer activities; and providing information and access to local services. Love London Working (LLW), Clarion Futures' award winning Jobs & Training programme, has been based here since 2017 delivering services to assist the community in obtaining the knowledge, advice and skills required to move into gainful employment.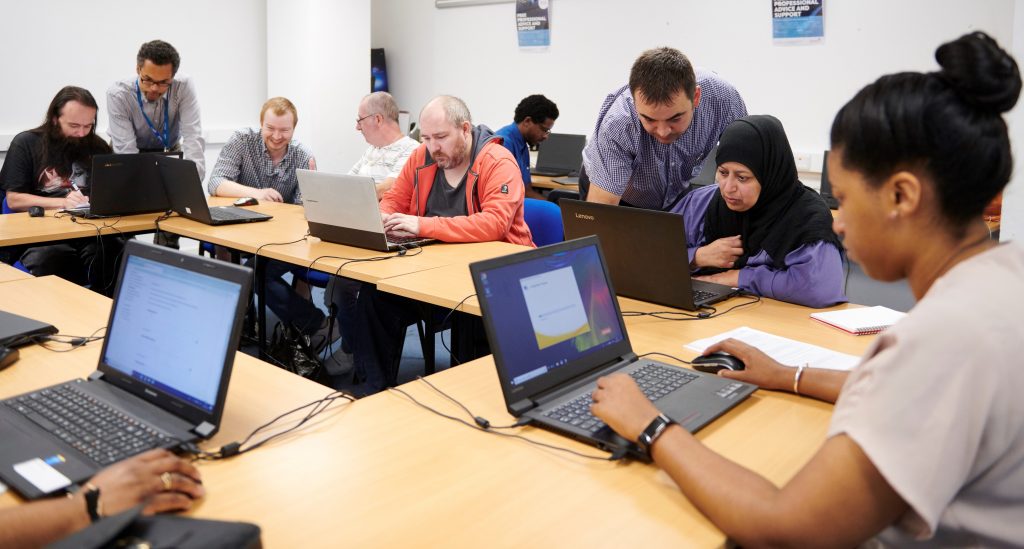 The Job Club, set up by LLW Employment Support Officer (ESO) Jude Buttle, has been a tremendous success. Patrons regularly attend from across the community and Jude has had great successes moving many of his clients into work. The Senior Employment Opportunities Officer, Janine Enoe, also attends the Job Club and supports Jude's efforts by providing fantastic work experience and sustained employment opportunities for attendees. The community of West Ealing, like most, is a tight knit one with people from as diverse a background as any you might find in a London Borough. For LLW at The Lido however, there is only one language spoken – the language of getting people into work.

One Digital is now also working at the Lido, and supports Jobs and Training's customers by providing additional assistance with:
• Email – Setting up new email accounts; assisting with password recovery; learning how to compose messages; supporting clients attaching CVs and other files to messages
• Job Search – Using appropriate criteria to carry out a job search highlighting relevant results; setting up email alerts for jobs that clients are interested in; supporting the installation of apps to track clients' job prospects
• Information Handling – Supporting clients to understand how to store, retrieve and access their information digitally through email and cloud-based platforms
• Problem solving – How to use online tools such as search engines, Google Maps, TfL and others to address potential obstacles or difficulties that might arise
One Digital supports Jude within his Love London Working services at the Lido, with the support of our Digital Champion Mentor (DCM), Alastair Walsh they have managed to obtain additional volunteer Digital Champions (DCs). We can now guarantee regular support for the clients of the Lido Centre. Alastair, a seasoned One Digital, Digital Champion, began volunteering with the programme in East London, and now works with us to mentor and upskill Champions all across London. As a One Digital DCM, Alastair supports clients with digital skills deficits, and those lacking the confidence to carry out employment-related activity online.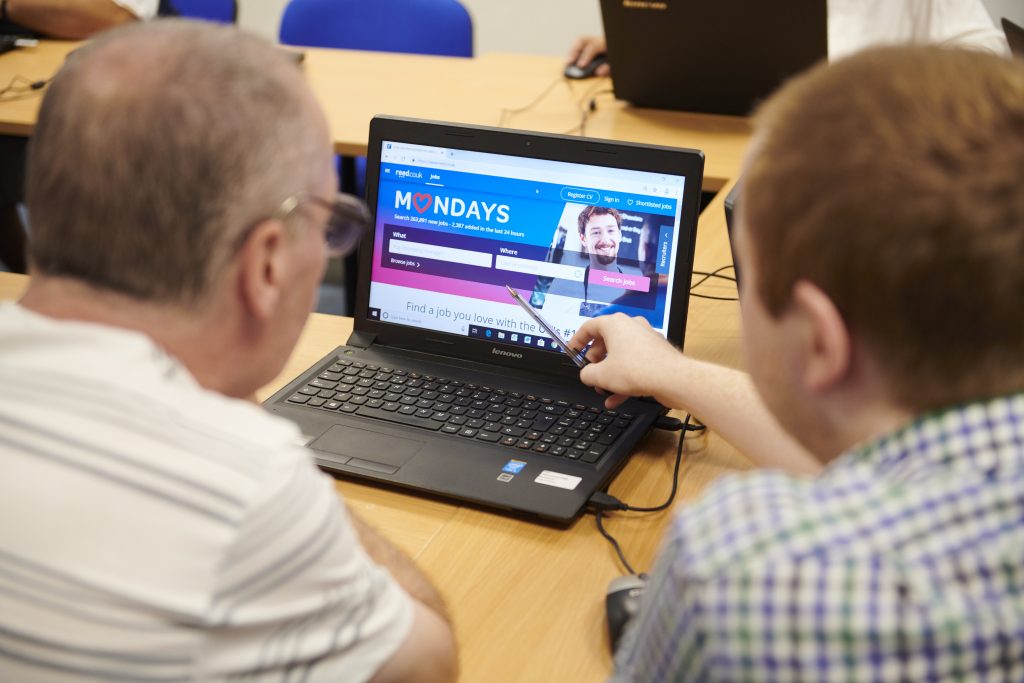 The provision of this support for Jobs & Training teams has proven invaluable. In addition to supporting Employment Support Officers, saving them time and upskilling their client base, the Digital Champion Mentors and volunteer Digital Champions are providing patrons with life-long learning. In most cases, the act of being patient goes a long way to increasing someone's confidence – as a customer of The Lido pointed out:
"I am very happy with my Champion, Alastair. He is very patient and allows me to make mistakes. At first, I was worried, but now I know what to do. I can find my CV online any time and I can check Google Maps to see how far [the] new job is from my home. He has [a] very good approach and is good with people."

Natalie
The work of One Digital has always been about creating new ways of working and embedding services to continue supporting Jobs & Training initiatives with the twin aims of supporting more people to get online and build their confidence, and offering others the opportunity to get involved and become a Digital Champion.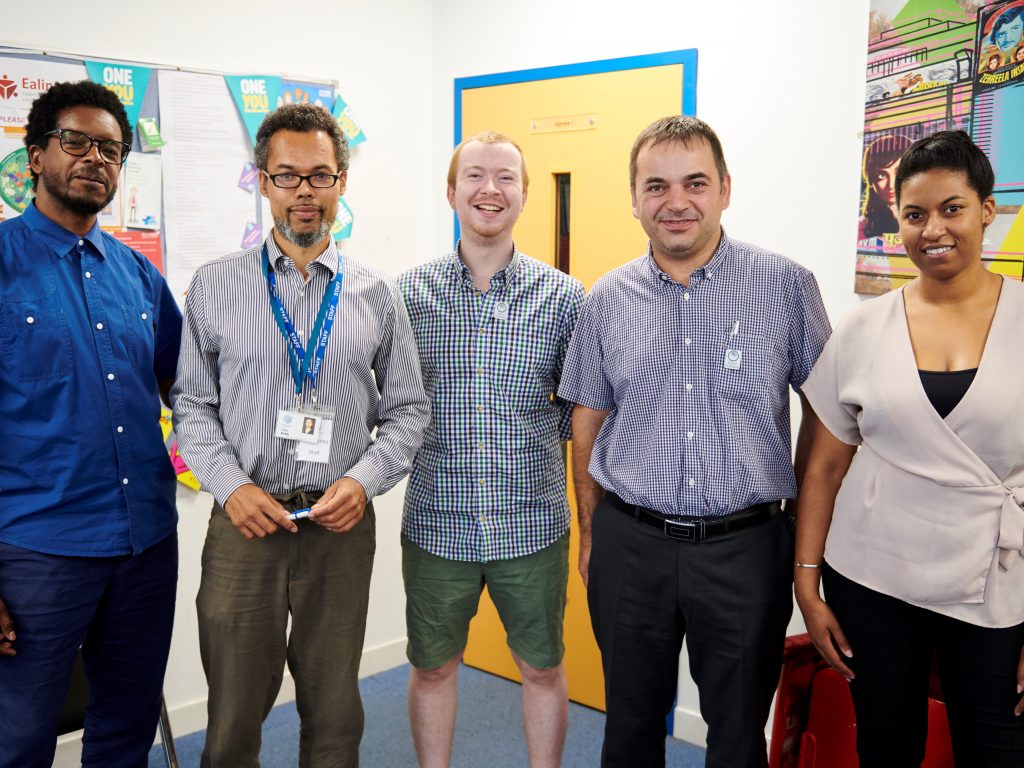 If you would like to know more and how you can get involved, contact Bryan Rossi-Anderson