Developing digital skills in rural communities
Digital projects in rural areas have significant challenges, such as lower broadband speeds, lack of access to training, huge geographic areas, and a higher than average proportion of older people. People working in rural communities are more likely to work in small or micro-enterprises and may not have the same access to training to develop vital in-work digital skills.
Over 9 million people in the UK (about 17% of our population) live in rural areas, so in July 2019 we held a learning event focusing on how we can better support people to gain digital skills in these areas. We examined the challenges and barriers, and looked at case studies and best practice from existing rural digital inclusion projects. We were pleased to have some input from researchers focused on best practice in supporting digital skills in rural areas. Here are the resources from the event.
Overview materials
Summary of One Digital and Lancashire Digital Skills Partnership
Summary of the work of One Digital and LDSP
Roundup of the day
Summary of the event by Kate Gallant (One Digital) and Alison Masheder (Lancashire Adult Learning), including
– an overview of One Digital and the role of the Community of Practice
– the key challenges and barriers our delegates experience working in rural areas
– solutions people have found to overcoming the barriers
– top tips emerging from each workshop
– key points people felt they learnt from the event

Presentations
Lancashire Digital Skills Partnership's role and local digital priorities
by Kerry Harrison, Lancashire Digital Skills Partnership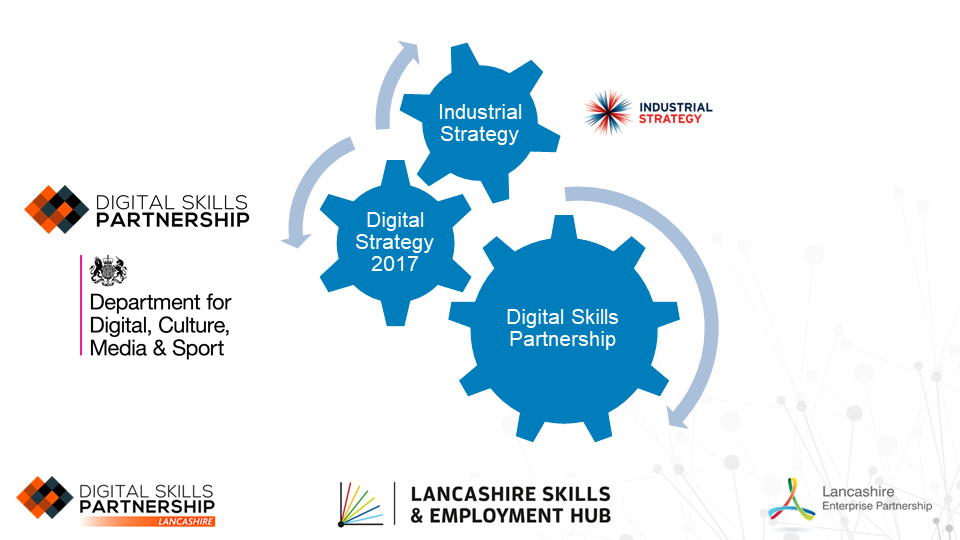 ---


Researching Digital Inclusion – a multi-layered approach
by Sharon Wagg, PhD researcher, Loughborough University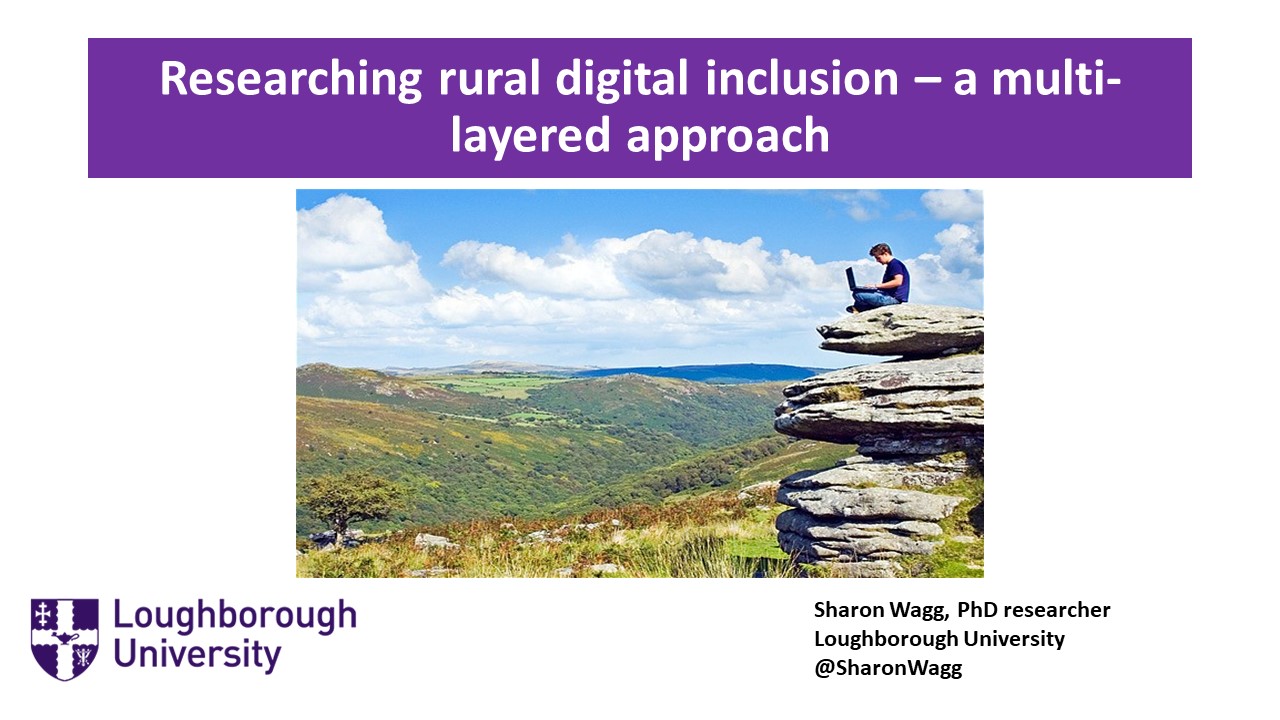 ---


Workshops
Working with older people in rural areas
– Age UK South Lakes & Age UK Chorley Click & Chat
Digital Champions in rural communities : Gwynedd & Highlands
– Citizens Online
Facebook digital skills training
– Lancashire Adult Learning and Freeformers
Developing digital enterprise hubs in rural areas
– CORA project, University of Lincoln and A1 Community (North Allerton)
The role of libraries & community spaces in supporting digital learning in rural areas
1) Session plan for participants
2) Presentation by Clackmannanshire Third Sector Interface
– Lancashire Libraries Service, Clackmannanshire Third Sector Interface and the One Digital Community of Practice
Connectivity in rural Lancashire
1) Superfast Lancashire
2) Community Futures
3) B4RN
Access to Digital Health Services
– Healthier Lancashire & South Cumbria