Webinar on Digital Champion models
The One Digital partners hosted a webinar in November 2019 outlining how we work with Digital Champions and presenting the types of Digital Champion that have been working  in different communities, localities and organisations across the UK. 
These models are flexible and can be a useful guide to blend and adapt when developing models of Digital Champion support for your own organisation.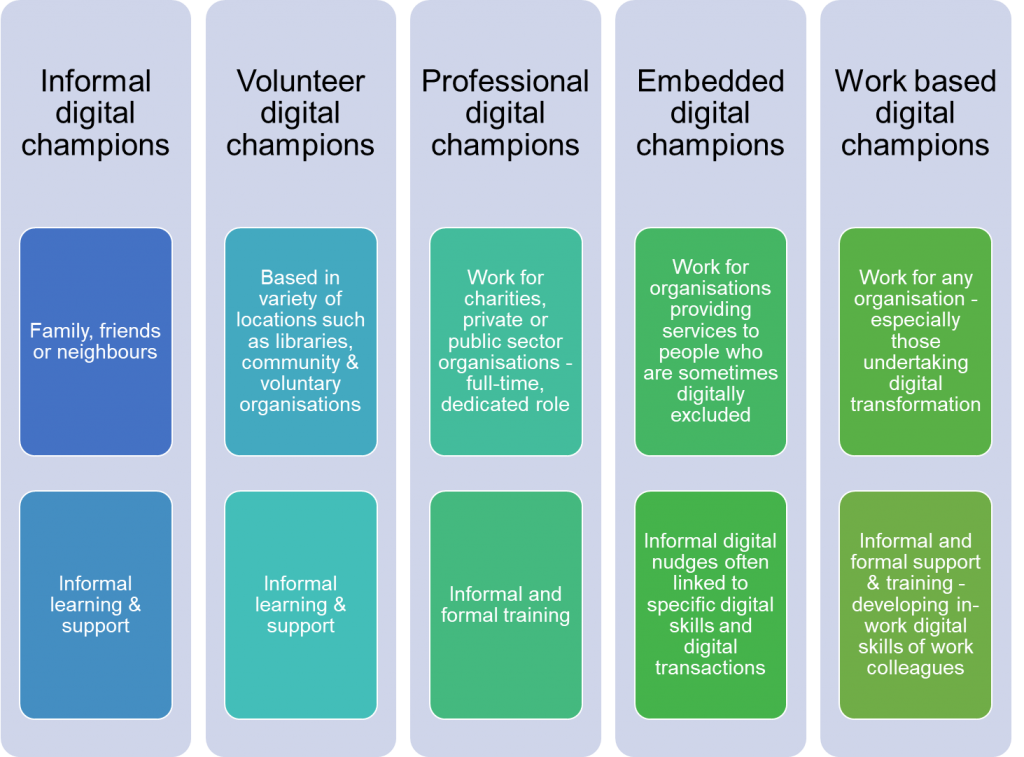 ---
Event presentations
An overview of Digital Champion models
by Kate Gallant from the One Digital Community of Practice
Volunteer Digital Champions
by Sarah Parkes from Age UK
Professional Digital Champions
by David Scurr from Citizens Online
Blended professional/volunteer Digital Champions
by Tanya Spence from Clarion Futures
Embedded Digital Champions
by Eilidh Little from SCVO (Scottish Council for Voluntary Organisations)
Embedded Workplace Digital Champions
by Kathy Valdes from Digital Unite
You can find out more information about Digital Champion models in the One Digital Knowledge Hub.
Join us at our next event in Birmingham on 21st November
A Community of Practice event organised by the One Digital partnership about how we can embed and sustain Digital Champion projects
Sign up on Eventbrite